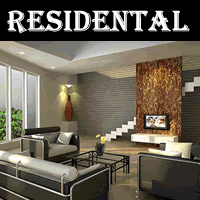 At
Active Creation Interior
,
our responsible and patient team pays attention to client's needs. We seek to provide solutions which are clean, logical and direct through our meticulous planning to ensure smooth functioning sequences of spaces enhanced by appropriate forms and materials. We are committed to complete projects timely.
Our scope of services are Residential & Commercial – factory, office, retail shop.
Our Renovation Model Process:
1st step:
Make an appointment with us
You are likely to have in mind, the design theme/concept that you would like for your new apartment/flat. You may have also done your own research from magazines/internet which you can share with us during our initial meeting.
2nd step:
Initial meeting
The meeting is preferably to be set at site so that we can provide practical advices and sound judgments. During this meeting, we seek to have a basic understanding of your requirements and design themes/concepts.
3rd step:
Subsequent meetings and our proposals
Brief designs based on information which we have gathered in Step 2 will be shown to you. We will also present our quotation and samples of materials proposed in the brief design.
To ensure maximum satisfaction of our clients, we are willing to meet you as many times as it takes to achieve the desired design with the right kind of materials that you desire for your new home.
4th step:
Finalization
At this stage, we will confirm the following:
a. materials that will be used
b. Layout plan (especially for kitchen area)
c. Project schedule
Where necessary, permit applications and drawings will be submitted to the relevant authorities for approval.
5th step:
Project Commencement
You can be assured that we will constantly manage the project and conduct regular site supervision to ensure the quality of the work of our workers & sub-contractors.
We can also make arrangements for PUB Gas Pipes Installations.
In addition, perspective drawings on all carpentry works will be done.
6th step:
Project Completion
Upon the completion of the project, we will conduct a round of inspection and carry out any defect rectification works if necessary. The project will only be considered completed and suitable for handover after a final round of inspection and deemed to be satisfactory by you.
We are customer-oriented. We believe that after-sales services is as important as before sales-services. We will always keep our client's expectations in mind and in sync with lifestyle that our client deserves.