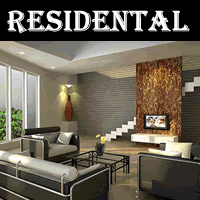 Active Creation Interior
has been established since 2004, specializing in interior design & renovation.
We conceptualize designs for residential and commercial properties such as landed properties, condominiums, HDB flats, office and retail space.


Our Dedicated Team approaches every project with responsibility and professionalism, regardless of its size and scale, to ensure the finest details from production to finishing that fully satisfies customer's requirements and expectations.


Our spirit of responsibility, earnest and honesty attitudes has been rewarded with unceasing projects generated from recommendations by satisfied clients.
Active Creation Interior
works hard to provide quality assurance, quality service and quality product to ensure customer satisfaction. We strive to make the renovation and remodeling process a smooth and easy one for our customers.